Graduation 2023
Congratulations – you've completed your course and it's time to celebrate your achievements with a special graduation ceremony on December 4th 2023 for you and your classmates!
We are offering FREE gown hire for all our graduating students this year and we're holding two ceremonies on the day to mark this special occasion!
Book your gown and photography
Book your FREE gown hire and purchase your photography packages through our specially selected partner, Ede & Ravenscroft.
Just sign up with your student number and log in to view ceremony times, confirm your attendance, book your gown and let us know if you're bringing any guests with you (maximum two guests per graduate).
Registration for graduation will close on 24th November 2023.
What to expect…
Find out the ceremony times, when you need to arrive, where you need to go to register, pick up gowns, get photographs e.t.c.
If you or your guests have any dietary requirements, please let us know in advance by emailing graduation@dumgal.ac.uk clearly labelling your dietary requirements and stating that they are for graduation.
Both Easterbrook Hall and the Crichton Church are fully accessible but if you have any worries, please contact us beforehand at graduation@dumgal.ac.uk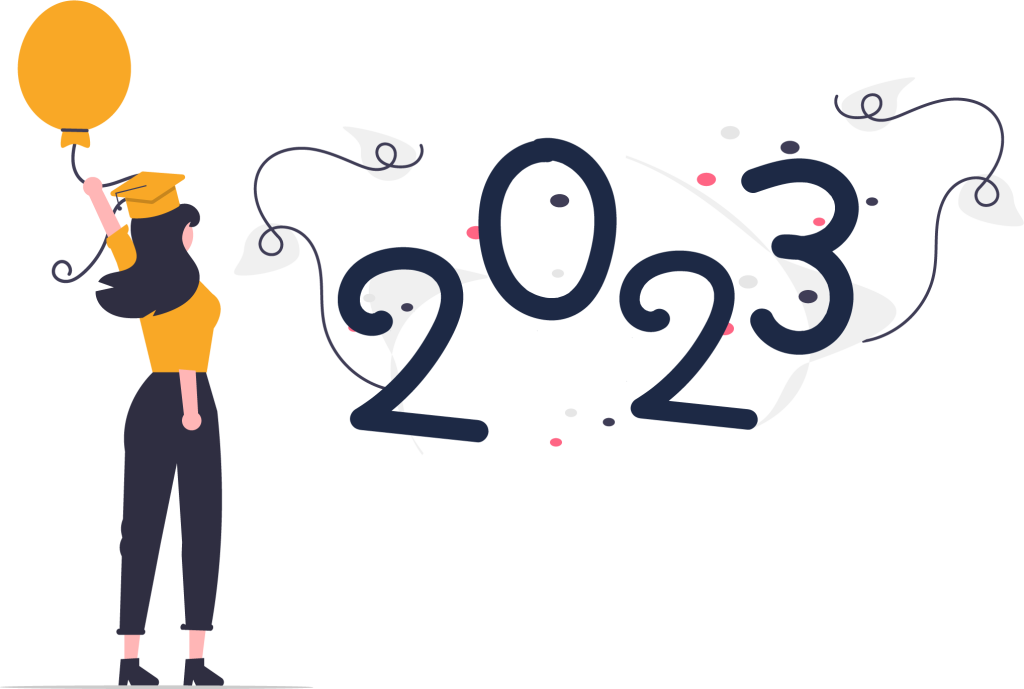 Guests and Tickets
As a graduating student, you are allowed to bring two special guests with you to witness you graduate.
When you register your attendance with Ede & Ravenscroft, they will ask if you'd like to bring any guests with you and if you'd like one or two.
You will be emailed their electronic tickets, please remember to have them handy on your phone when you come to register at Easterbrook Hall.
Etiquette
Graduation is a special day, not only for you but your classmates, your guests and college staff.
As such, we ask that you are mindful of a few guidelines on the day:
Please remember other people are here to see their loved ones graduate as well and there's time and room for everyone to get the photos they want
Please keep your phone on silent throughout the ceremony
Try not to block other people's view of the ceremony
Dress code – smart casual. If you want to dress up for the occasion and celebrate, we would welcome this but please don't feel pressured.
The procession this year will be slightly longer than usual – you'll be walking from our Dumfries campus to the Crichton Church, so please consider wearing sensible footwear.
Where to go…
Collect your gown from the Henry Duncan building at our Dumfries campus and wait to join the procession over to the Crichton Church for the ceremony.
Easterbrook Hall and the Crichton church are located next to each other on the beautiful grounds of the Crichton estate.
Your guests will be asked to make their way down to the Crichton Church and take their seats ahead of you arriving.
Please make sure you are in your allotted seat in the church for 10am if you are attending the morning ceremony and 1.30pm for the afternoon ceremony.
The morning ceremony will begin at 10.30am and the afternoon ceremony at 2pm.
Graduation Checklist
Here's our handy checklist to ensure your graduation goes smoothly on the day:
Make sure you register to graduate at Ede & Ravenscroft to book your free gown and purchase any photography packages you wish to have (photography packages are optional)
Please double check your name and course title are listed correctly on Ede & Ravenscroft. If they aren't, please email graduation@dumgal.ac.uk
Make sure you have checked which ceremony you are registered for (morning or afternoon).
On the day, arrive in plenty of time to register, collect your gown and await to be given an allocated space in the procession to the church. Your guests will be asked to make their way over to the Crichton church.
If you have registered to graduate but are then unable to make it on the day, please let us know in advance by emailing graduation@dumgal.ac.uk
If you have any accessibility questions or concerns for you and your guests, please email graduation@dumgal.ac.uk beforehand
Ask us a question
If you have any other questions or concerns, please email us using the email address below.